Get Backup Interface
The Main Window
The main window provides tools for:
We use the term "project" to call tasks that can be set up an performed individually as backing up some files or cloning a drive.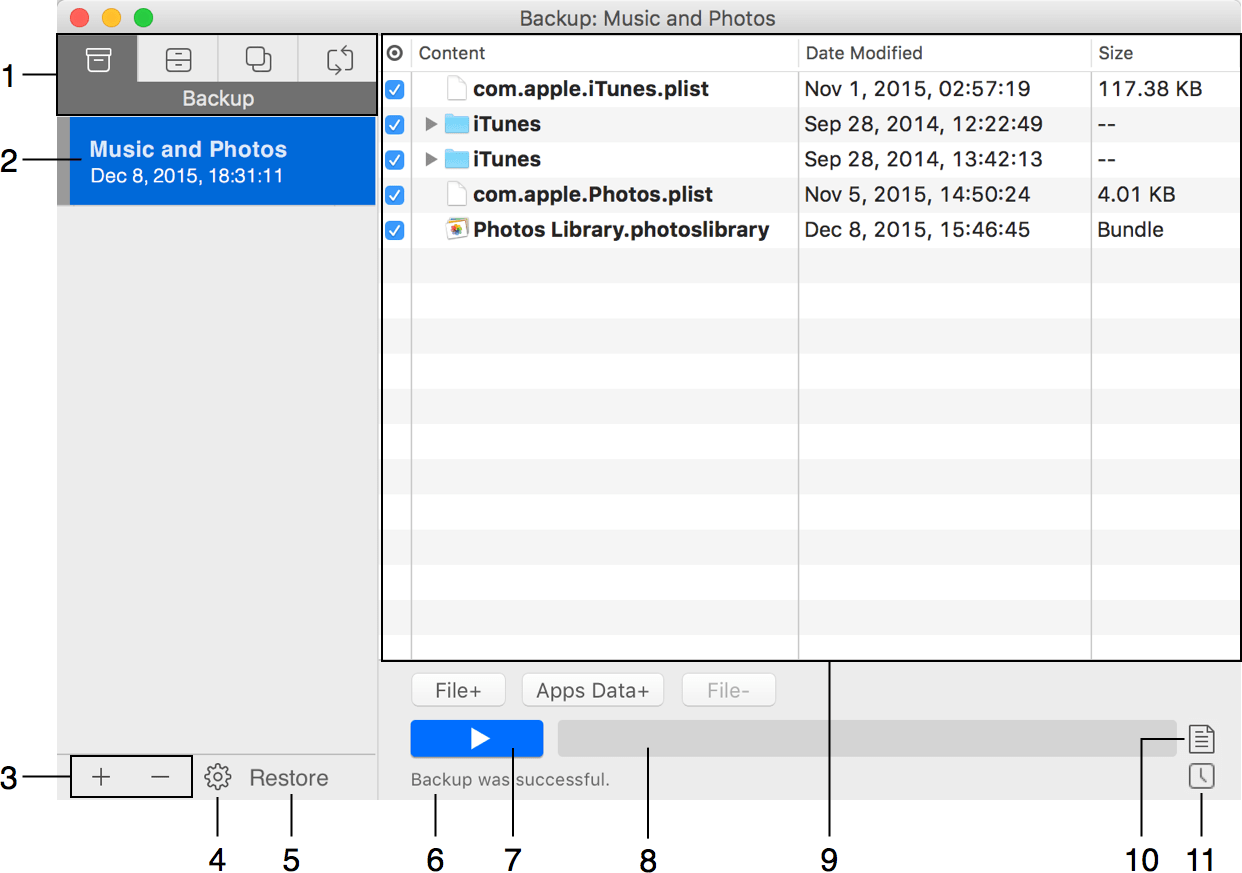 1 – Choose here the project type: backup, archived backup, disk clone or synchronization.
2 – A list of projects.
3 – Buttons to add or delete projects.
4 – Settings of the current project. The current project is highlighted in the list, and its content is displayed in the main part of the window.
5 – An option to restore files from the selected backup. Only backup and archived backup projects have this button.
6 – The status line. It the program state or details about the currently running task.
7 – The Run button. It starts the task related to the selected project (e.g. starts backing up files).
8 – The progress bar.
9 – The middle of the main window displays files and foldes of the current project.
10 – This button opens the Log Window.
11 – The Suspend Scheduler button lets you turn off the scheduler for some time.
If the program was started automatically by a schedule, the main window will be minimized. After completing the scheduled tasks, the program will quit.