Image Tricks
Free and Fun Photo Editing Software for Mac
Image Tricks is a free picture editor for Mac. Apply stunning effects, image masks and digital frames to your favorite pictures and share them with your family and friends.
What's in Image Tricks?

Core Image Filters
Enhance photos with over 110 Core Image filters.

Quartz Compositions
Apply sleek combinations of Core Image filters.

Image Masks
Mask your pictures using over 70 image masks.

Photo Frames
Place photos in over 20 digital picture frames.

Image Generators
Make random images for engaging backgrounds.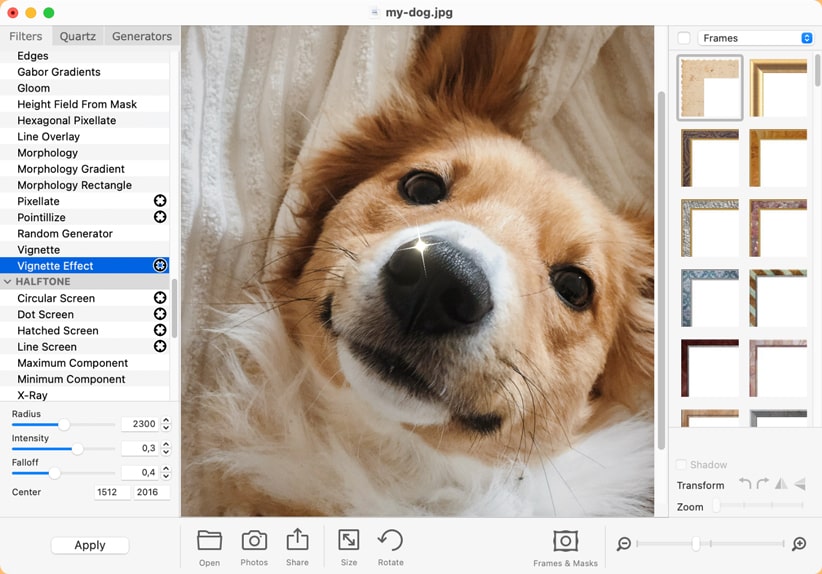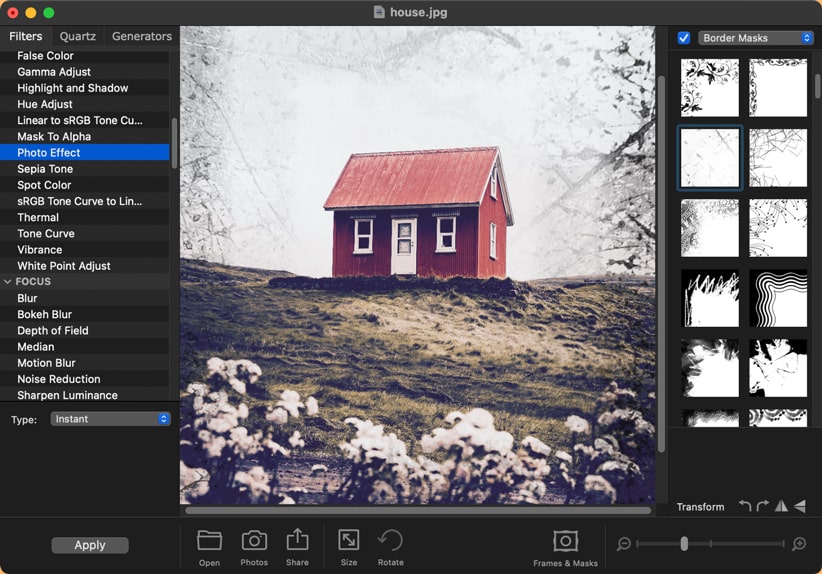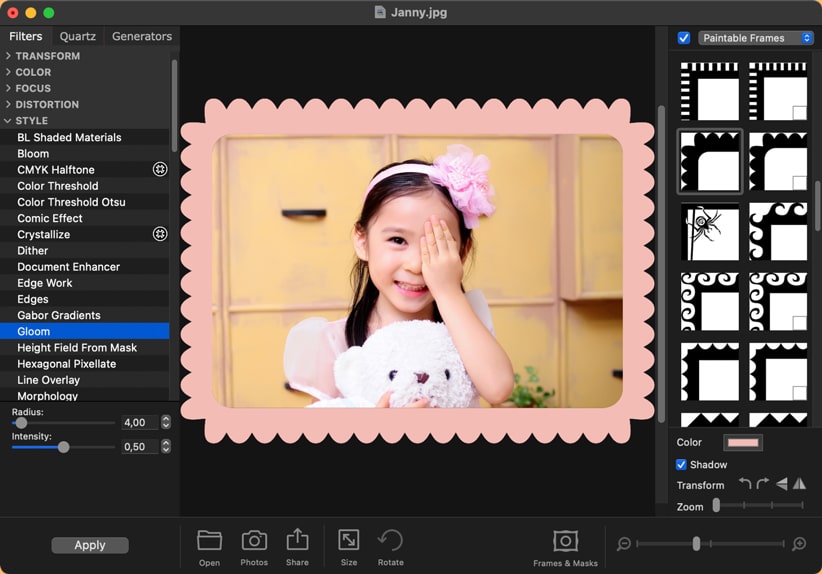 Key Features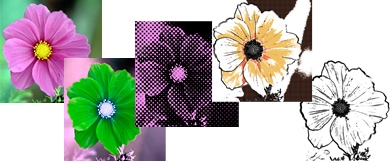 Easily Apply Effects to Photos
Image Tricks sports over 110 Core Image filters and 35 Quartz Compositions to modify your pictures. Colorize, distort, tile, and adjust levels. Most of the filters and compositions have easy-to-use, customizable parameters to help you get results that impress.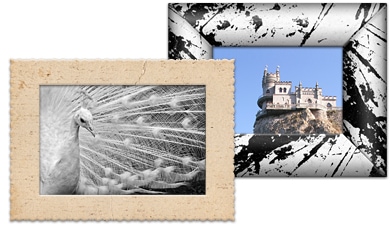 Beautiful Picture Frames
We're used to frames hanging around the house, but sometimes you just want to frame a picture on your hard drive and email it to friends and family. Use over 20 customizable photo frames, some of which are even paintable, allowing you to choose the color.

Random Images for Backgrounds
Need an engaging, abstract background for a design project? Image Tricks contains 13 unique image generators that produce colorful images on the fly. Just select one, play with the parameters, and enjoy the beautiful results!
What Our Users Say on the Mac App Store
Brilliant!
This is really a very powerful and impressive tool, tremendous value. It has both basic effects to modify, rectify and alter images and surprisingly sophisticated (and unusual) effects that will instantly transform an image into something entirely different.
Use It Often
Amongst dozens of image tools this app get used most - loads quickly which is convenient. When I get around to cleaning out my toolbox of stale unused apps this will remain and I'll go pro.
Got Practically Everything You Need
Ex-Professional Photograhers like myself will love this App. Without needing to get technical you have all you need. well thought and beautifully created. ALL my family and friends are having a ball with it .. ENJOY ENJOY ENJOY ..
Image Tricks Pro — Extend Your Photo Editing Capabilities
Image Tricks Pro includes a larger editing toolkit for enhancing your photos than Image Tricks Lite. It comprises a larger number of filters, Quartz Compositions, masks, photo frames, and even random image generators. Image Tricks Pro goes for just $9.99. Upgrade today to inspire your creativity and expand your photo editing capabilities.
Examples of Filters and Other Features of Image Tricks Pro
View comparison table
Latest News:
August 31, 2023 Image Tricks 3.9.6 brings various fixes and improvements. Read more
January 25, 2022 Image Tricks 3.9.5 now runs natively on Apple Silicon M1 chip.
May 23, 2017 Image Tricks 3.9 enhances Export and Share capabilities.
Subscribe
System Requirements:
macOS 10.10 or higher.
Return Policy:
30 day money back guarantee. Learn more
Available in:
English, German, French, and Spanish.
Previous Versions:
Download older versions of Image Tricks.