Graphic Tools and Effects
The Fill Effect
To open the fill tools, tap the Fill icon and choose the Brush tab.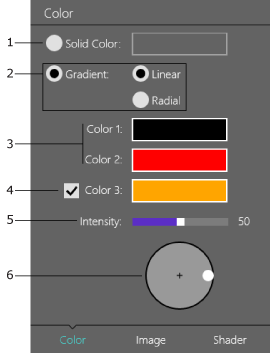 1 – The Plain Color tool.
2 – The Gradient tool. Choose the linear or radial gradient.
3 – The basic gradient colors.
4 – An additional gradient color.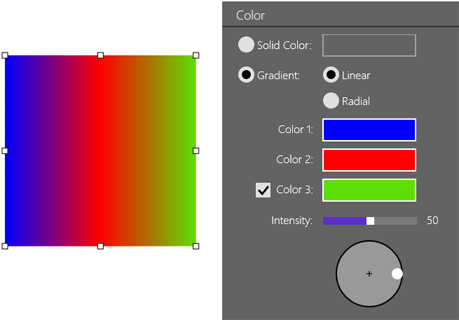 5 – The Intensity parameter defines how the image space is distributed among the colors.
6 – An angle of the linear gradient.
7 – The radial gradient control. You can change the location of the middle color.