Hi Nick,
I've some problems when using imposition with a square (so width=height) document.
- I make a 120 mm x 120 mm page size document like this one (bleeds = 5mm):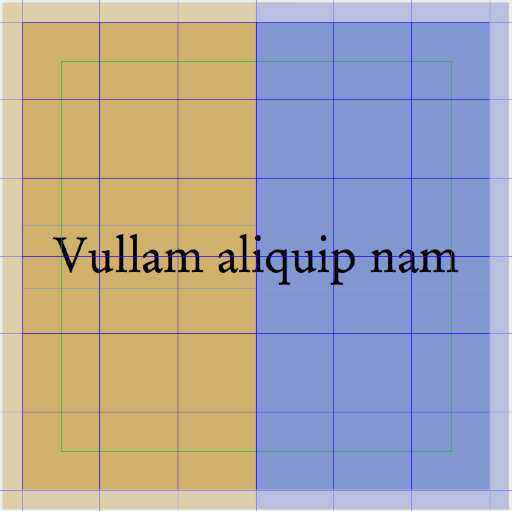 - Add some pages (for a total of four pages)
- then use Imposition to print these pages.
What I get is this:
See how the pages are rotated.
To get the right result, I have to change the page size to make the width and height not equal. So I change the height to 120,1 mm and get this:
Two other problems:
- if I set height/width to xx.0y cm (using th Manage Custom Size… from the Page Setup pane) I get xx.y0 cm in the File>Document Setup… (ex.: 120.05 -> 120.50).
- in the example seen above, the bleed parts (blue/tan areas) aren't displayed.
You see a 120 x 240 mm with 8 mm cutmarks but nothing in this Bleeds area.
No problem when not using Bleeds without Imposition:
Any idea?